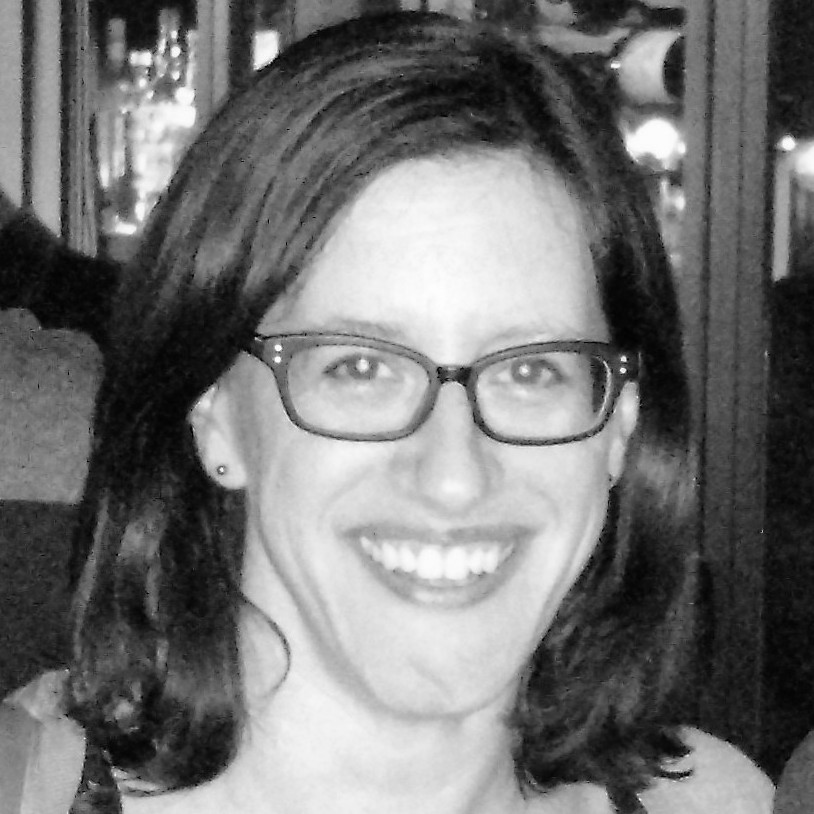 Lauren Goldberg
Executive Director
Lauren brings wide-ranging development and organizational management experience from the nonprofit and for-profit sectors. Lauren's work is focused on people-centered program design, community and network organizing, and building systems for transforming our foodways informed by an environmental justice lens. Lauren holds a BA in International Relations and an MS in Food Policy.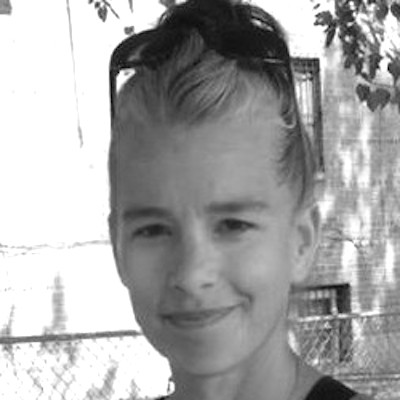 Janet Rumble
Deputy Director
Janet's background is in architecture, urban design, and journalism, and she is especially interested in the role that public spaces like Crossroads Farmers Market play in strengthening communities and creating a sense of place. She holds a BA from Barnard College and an MArch from the University of Miami School of Architecture. Having worked in a wide range of roles and environments, Janet has a broad skill set that includes team leadership, strategic planning, and leveraging the power of storytelling to increase Crossroads' reach, resources, and impact.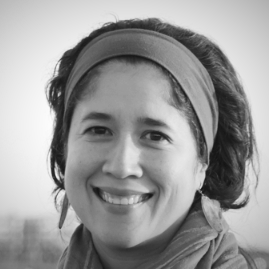 Jennifer Underwood
Community Kitchen Program Manager
Jennifer, who grew up in a bilingual home in Honduras, earned a BA from Texas A&M University, an MEd from Trinity Washington University, and recently worked on a farm in Virginia. Drawing on her additional skills and background in education, culinary arts, and hospitality, she helps our food entrepreneurs grow and strengthen their businesses.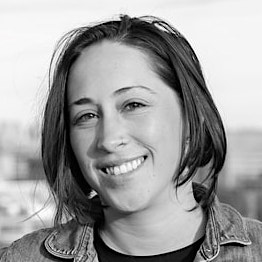 Sara Servin
Farmers Market Program Manager
Sara holds a dual MA degree in international affairs and natural resources and sustainable development from American University and University for Peace in Costa Rica. Previously she worked at Up Top Acres and in Nicaragua for Project Bona Fide. She's excited to be doing work that is rooted in the community, and thinks that farmers markets, SNAP, and their joint role in food access have a vital role in the development and security of communities.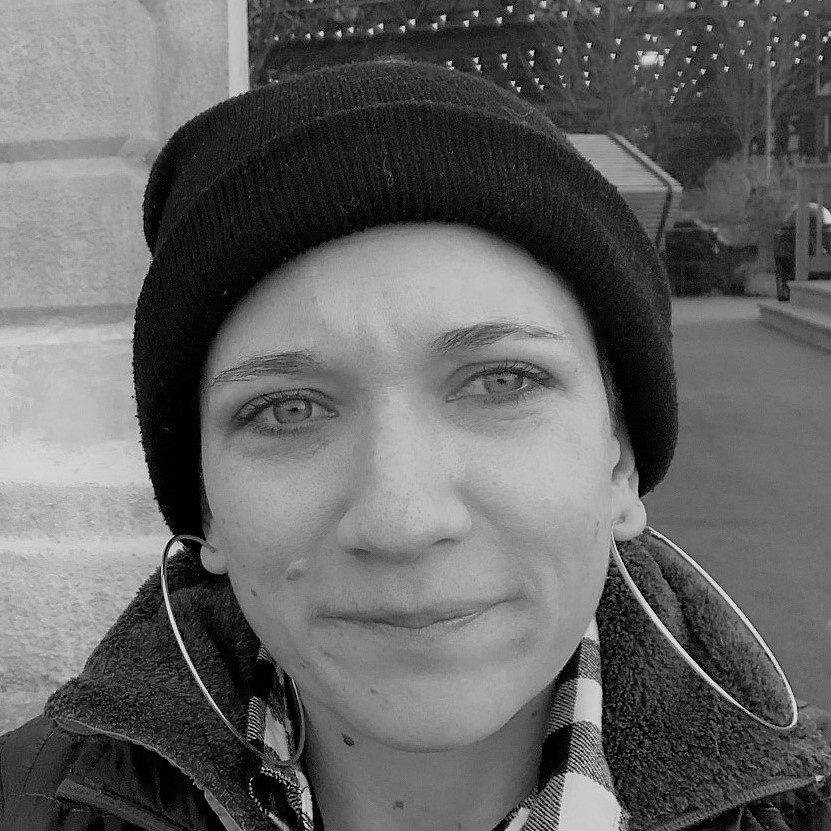 Robin Hernandez
Healthy Eating Program Manager & Assistant Farmers Market Manager

Robin, who first learned Spanish at nearby Rolling Terrace Elementary School, is thrilled to be back in the Takoma/Langley Park community. Robin holds a BA from Temple University and uses her experiences as a case manager, volunteer coordinator, farmer, and educator to help community members thrive and grow. Most recently, Robin spent a season with Love and Carrots and previously worked with the Washington Youth Garden at the National Arboretum.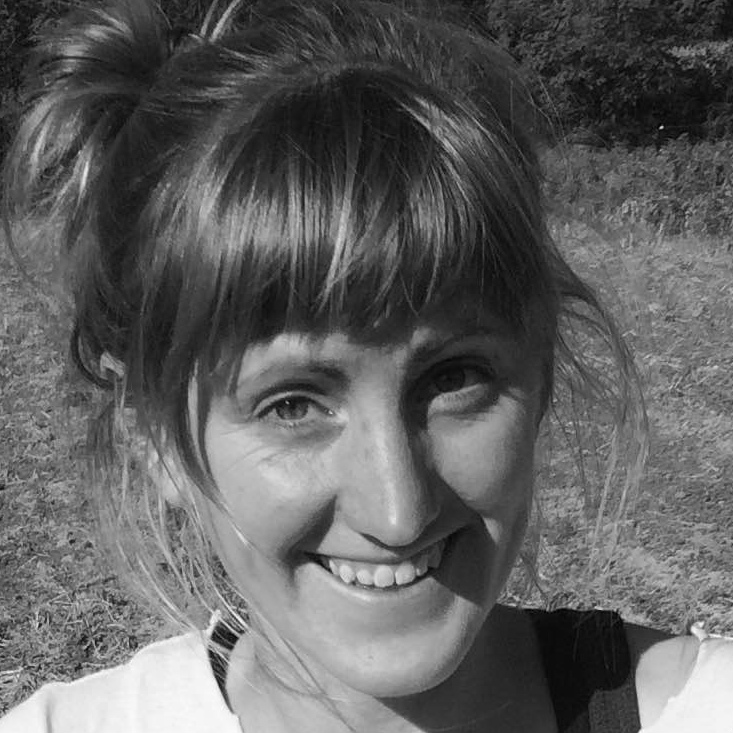 Liz Whitehurst
CSA Coordinator

Liz's relationship with Crossroads started way back in 2009, when she sold produce for the Farm at Our House at the market. Since then, she's worked for a variety of nonprofits and farms, including Arcadia Center for Sustainable Food and Agriculture and Angelic Organics Learning Center. She's currently running her own farm, Owl's Nest Farm, in Prince George's County.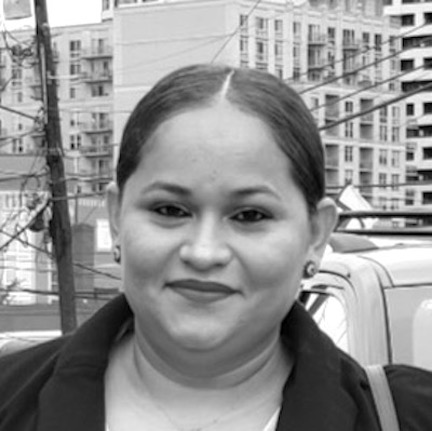 Flor Yanes
Fresh Checks Coordinator

Prior to becoming the Fresh Checks Coordinator this year, Flor served as a Community Ambassador conducting outreach for Crossroads for two years. Flor lives within walking distance to the market and first came to Crossroads more than 10 years ago through her participation in Padres Latinos at Rolling Terrace Elementary School.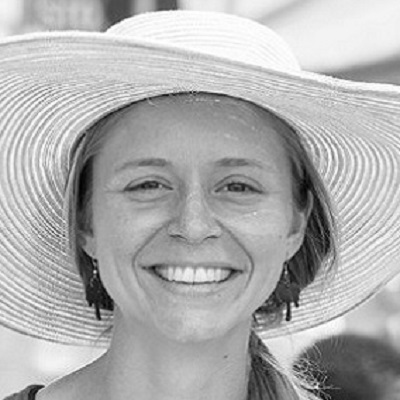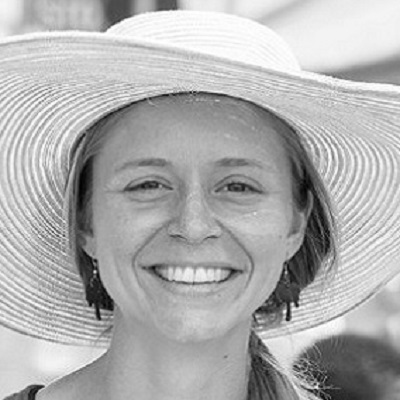 Michelle Dudley
Community Outreach Specialist

Joining Crossroads a year after its inception in 2007, Michelle has held a variety of jobs ranging from Market Manager to founding the Healthy Eating Program. Hailing from a family of Western New York dairy farmers, she attended Syracuse University before earning her MA from UMBC, studying in the Shriver Peaceworker Graduate Fellowship. Today, she finds inspiration from her mid-Atlantic farmer and herbalist peers and enjoys hunting for wild edibles.
Christie Balch
Consultant
Christie grew up on a farm in Wisconsin, and holds an MPH from the Johns Hopkins Bloomberg School of Public Health. She joined the Crossroads Board of Directors in 2012, became Executive Director in 2013, and scaled back to consult for Crossroads in late 2019. Christie's work is centered around strategic community partnerships and an assets-based lens through which all community members are viewed as valuable and essential contributors to Crossroads' mission.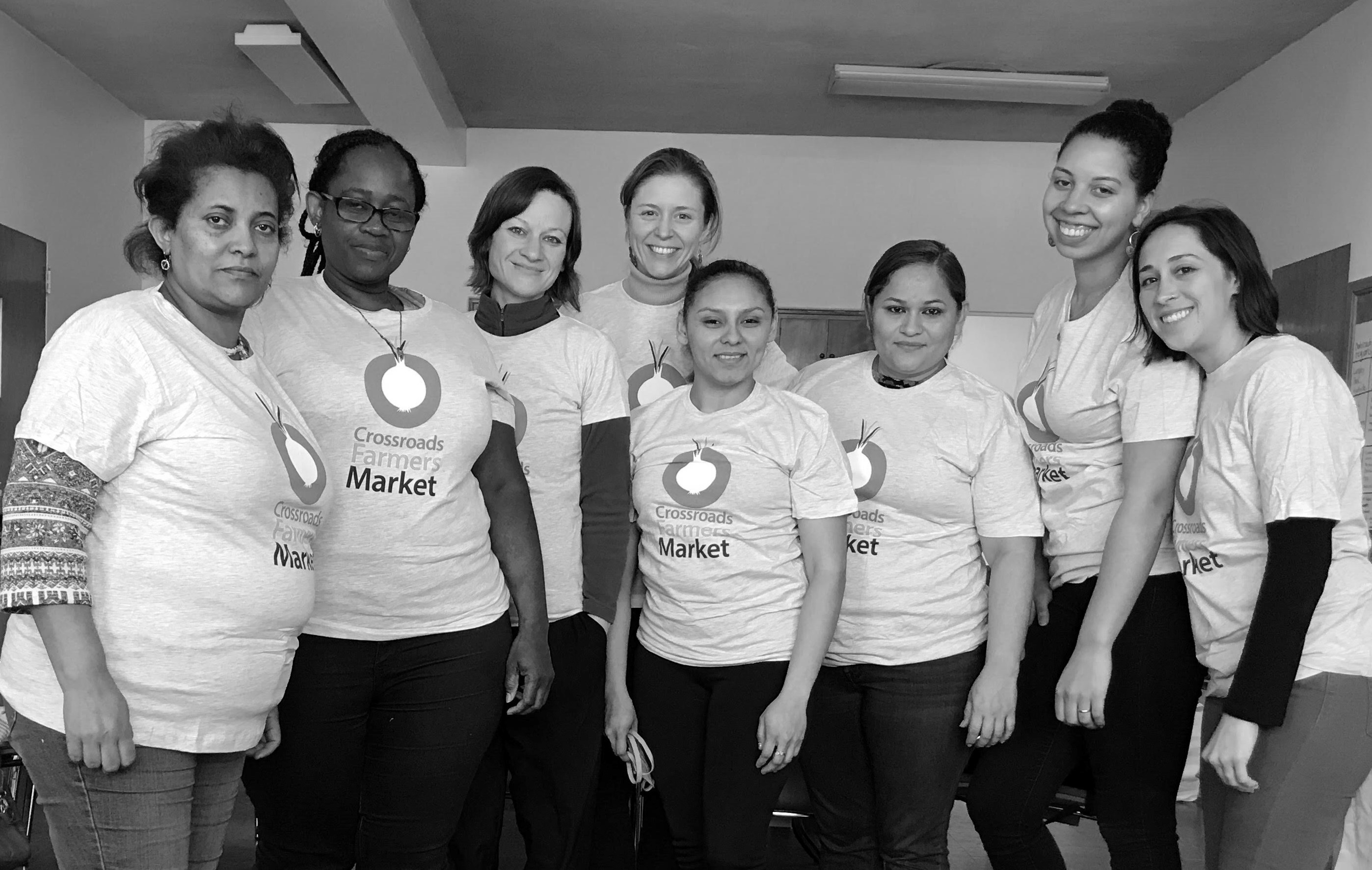 Community Ambassadors
Outreach Team
Our dream team of Crossroads Farmers Market Community Ambassadors—engaged and outgoing residents who assist with market outreach—give critical input on market operations and materials. Through their help, Crossroads can reach people neighbor-to-neighbor and family member-to-family member to share accurate and up-to-date information about SNAP and other federal nutrition benefits programs and Crossroads' Fresh Checks "double dollar" program. Pictured above, from left to right (along with Michelle, Flor, and Sara): Tsehay Seyoum, Ruth Njike, Shannon Tomac, Evelyn Cruz,  and Morgan Wiggan. Not pictured: Maria Chavez, Dalila Martinez, and Rebecca Rivera.
Board of Directors
LaVerne Davis, RN
Retired community health professional
Kate Scaife Diaz
Foundation Representative, Inter-American Foundation
Tracey Goldman
Elementary school teacher, coordinator of Crossroads' Healthy Eating Program at Piney Branch Elementary School
Elizabeth McMeekin
Freelance Interpreter Spanish <> English
Christian Melendez
Urban farmer
Michelle Nelson
Community Garden Program Manager, Montgomery County Parks Department
Michael Rubin
Managing Director, Impact Silver Spring
Tamika Yourse
Patient Coordinator Manager, Takoma Park Integrative Care
Advisory Council
Kate Clancy
Food Systems Consultant and Visiting Scholar at the Johns Hopkins School of Public Health, Center for a Livable Future; Adjunct Professor at Tufts University; and Senior Fellow in the Minnesota Institute for Sustainable Agriculture, University of Minnesota
Kate Fitzgerald
Independent consultant to the Fair Food Network and the Farmers Market Coalition
Liz Tuckermanty
Faculty member at the Shalem Institute for Spiritual Formation; Board of Directors, Cheverly Community Market in Cheverly, MD
Founders
Gus Schumacher (1940-2017)
Co-founder of Crossroads Farmers Market; co-founder and VP of Policy of Wholesome Wave; former Under Secretary of Agriculture for Farm and Foreign Agricultural Services at USDA 
John C. Hyde (1945-2009)
Co-founder of Crossroads Farmers Market; journalist, author, and co-founder with Louise Swartzwalder of Takoma Kitchens
Michele Tsucalas
Inaugural Crossroads Farmers Market manager; founder and owner of Michele's Granola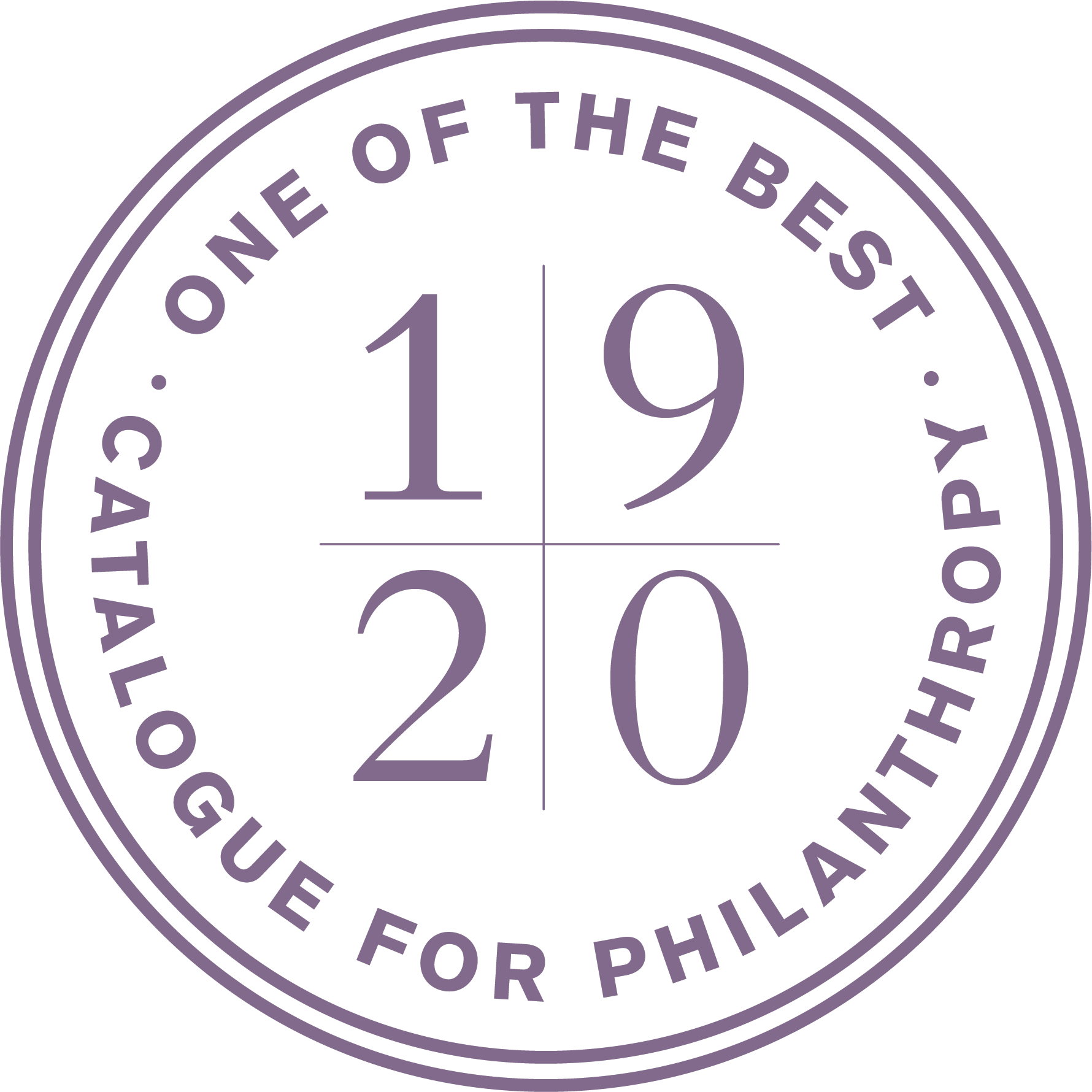 Voted one of the DC area's best charities!

Check out our new strategic plan: