Crossroads' Healthy Eating Program brings culturally appropriate, farm-to-fork programming to students and parents at several Takoma Park elementary schools with diverse populations and high Free and Reduced Meals (FARMS) participation, as well as to shoppers at Crossroads Farmers Market. These fun and interactive sessions feature cooking lessons, food tastings, farmer visits to the classroom, and other hands-on activities.
For more information, please contact Robin at rhernandez@crossroadscommunityfoodnetwork.org .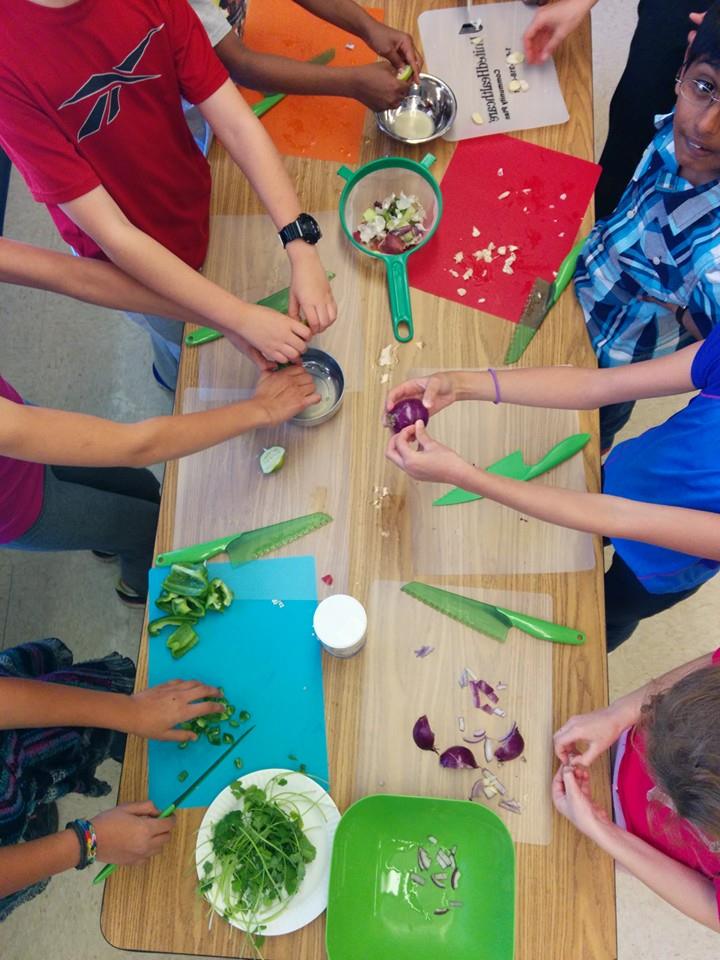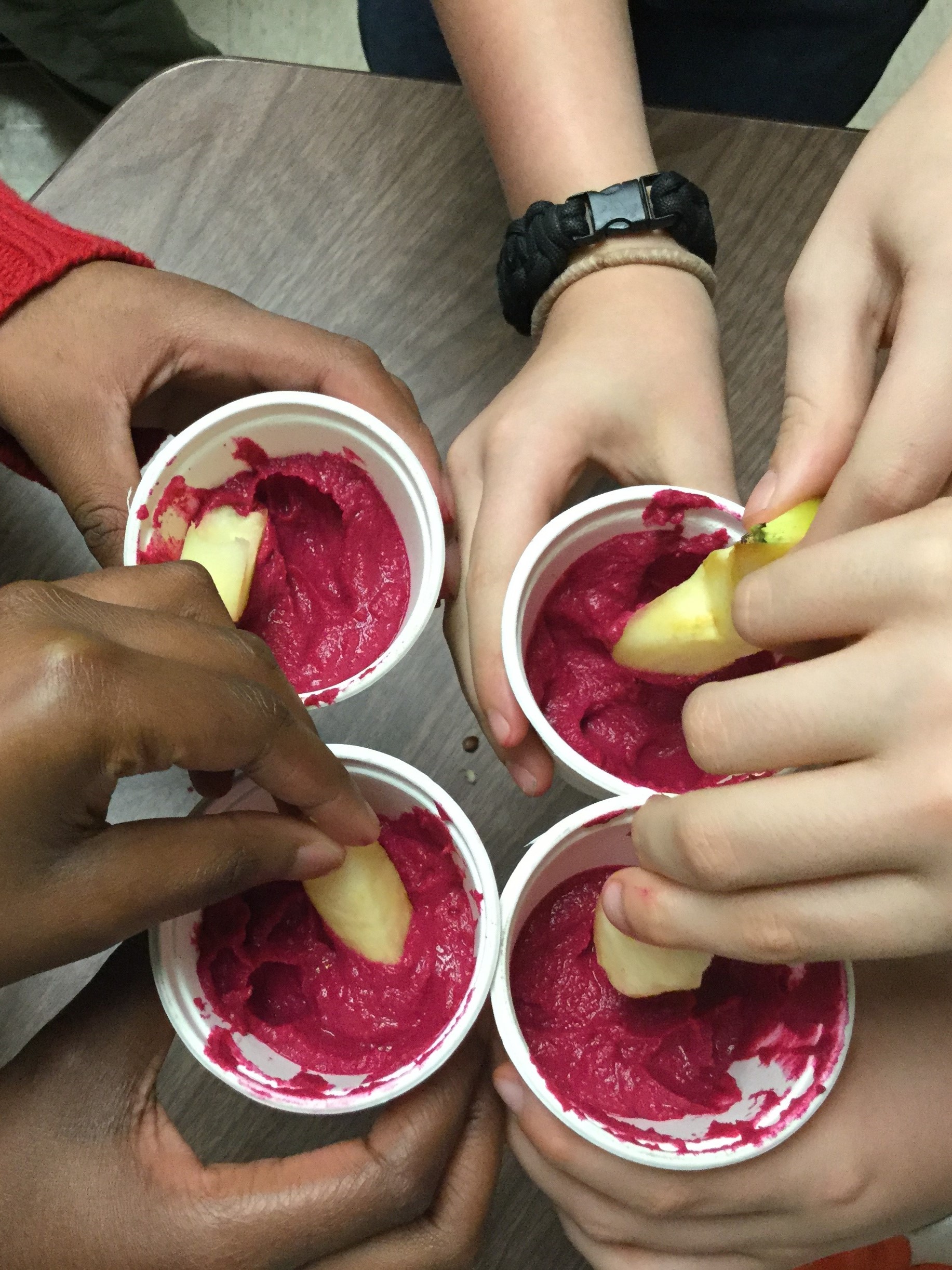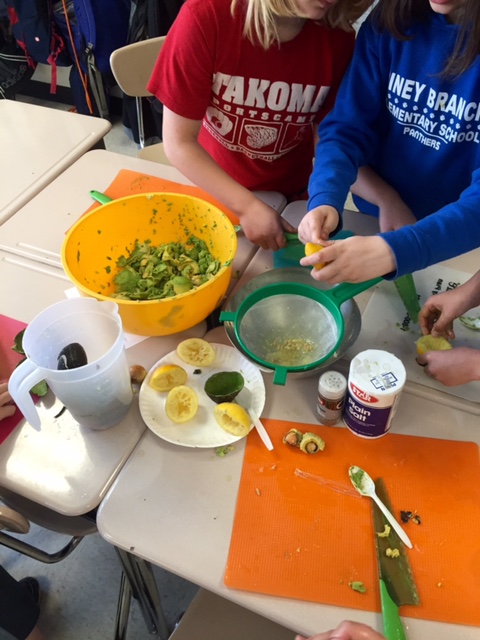 "I think that eating healthy is very important because it helps keep your body running smoothly."
"The green burritos tasted so, so good–I am going to make them at my house!"
Recent Statistics:
# of elementary school students that have cooked or gardened with us since 2010: 1,687
# of green burritos made in our program, to date: over 1,200!
# of Crossroads members that own a green smoothie costume: 1