Watch our video to see the Crossroads Farmers Market in action!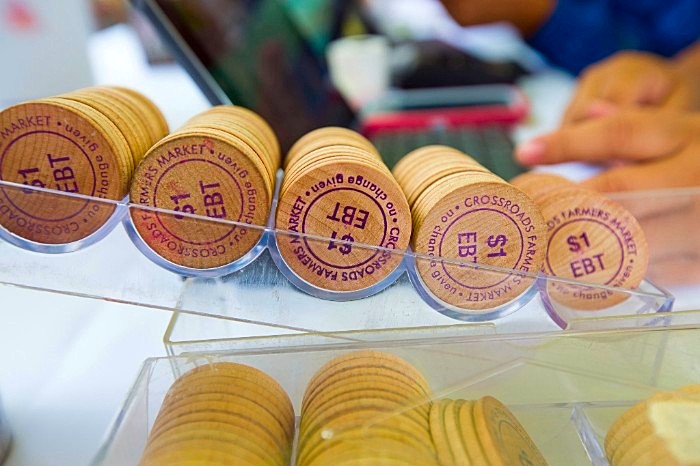 The Takoma/Langley Crossroads, known as Maryland's International Corridor, is home to residents from dozens of countries, including Guatemala, El Salvador, Honduras, Mexico, Colombia, Bolivia, Peru, Vietnam, India, Pakistan, Jamaica, Haiti, Ethiopia, Nigeria, and Côte d'Ivoire. Although rich in cultural diversity, here about one in five residents is living below the poverty level. Crossroads Farmers Market, a lively community gathering space for people of all backgrounds and incomes, was the first market in Maryland to accept federal nutrition benefits, and the first in the country to launch a "double dollar" incentive program to match the value of these benefits spent at market. Over the last 11 seasons, the market has experienced tremendous growth: More than $500,000 in incentives, called Fresh Checks, have been distributed to over 15,000 residents who use them to buy fresh fruits and vegetables. Crossroads' success has garnered national press, and sparked the creation of hundreds of similar programs at farmers markets across the country.
Here's how it works: Fresh Checks stretch the purchasing power of SNAP, WIC Fruit and Vegetable Checks (WIC FVC), and both WIC and Senior Farmers Market Nutrition Program vouchers (FMNP), and can be used to buy additional fresh, locally-grown fruits and vegetables. SNAP shoppers can swipe their Independence Card at our Market Information Tent's EBT machine, and we'll match the amount spent up to $20 every week. WIC and senior shoppers can redeem their FVC and FMNP vouchers directly with the farmers, then get a matched amount (up to $5) in Fresh Checks to buy more healthy food.
For Crossroads Farmers Market hours, directions, and an interactive map, please click here.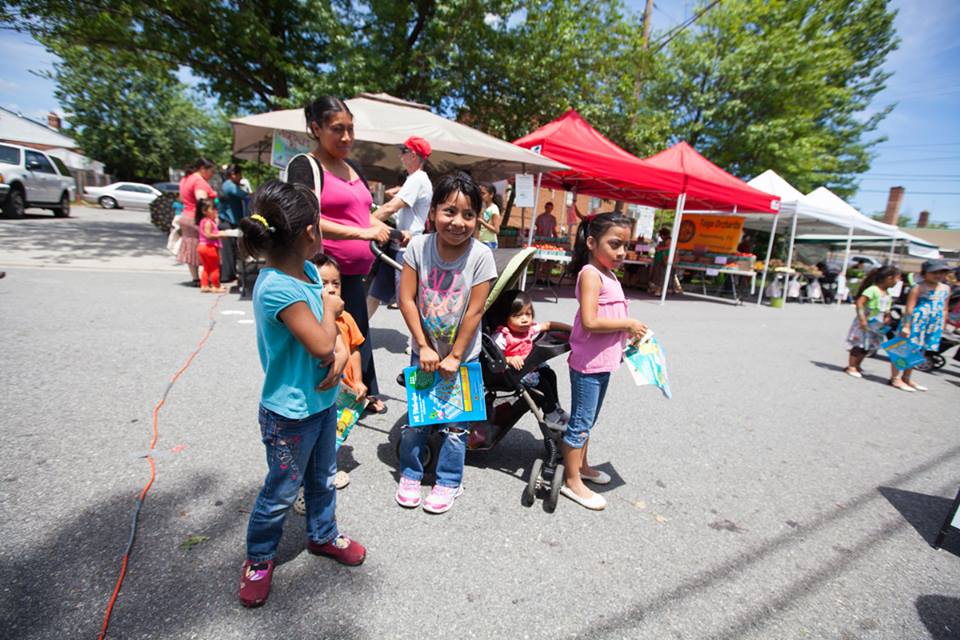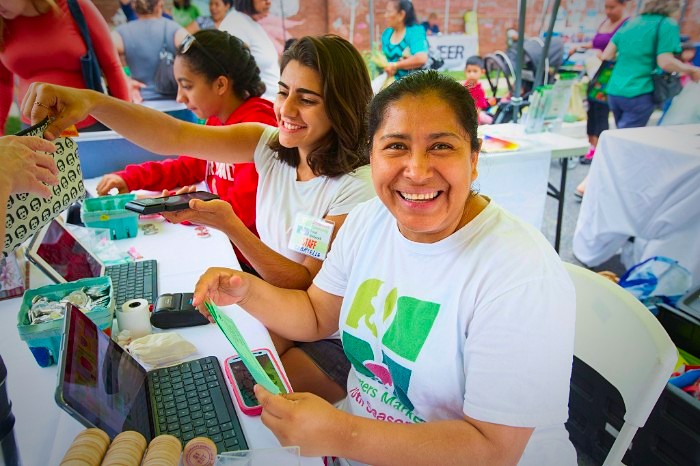 "I love it here! This market is supporting local farmers, encouraging healthy eating, AND the vendors offer delicious, affordable foods! You'll see me next week."
Gloria S.
"The market is beautiful and I like it, that's why I'm here. Plus, when you eat good food, you feel better, and you look good and healthy."
Hong J.
Recent Statistics:
Total SNAP benefits spent at market in 2015: $11,637
Average attendance on a typical market day: 1,169 shoppers
Pounds of produce donated from market to Meals on Wheels in 2015: 3,063 lbs