Crossroads Farmers Market
Wednesdays, 10:30am-2:30pm
April thru November – rain or shine!
Wednesdays, 10:30am-2:30pm
April 26 – November 22, 2023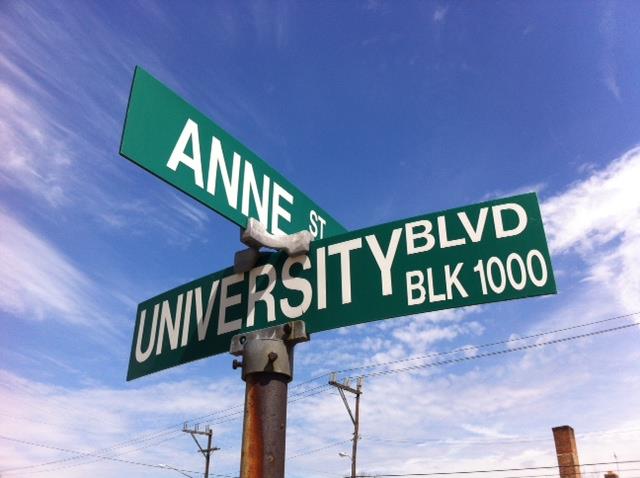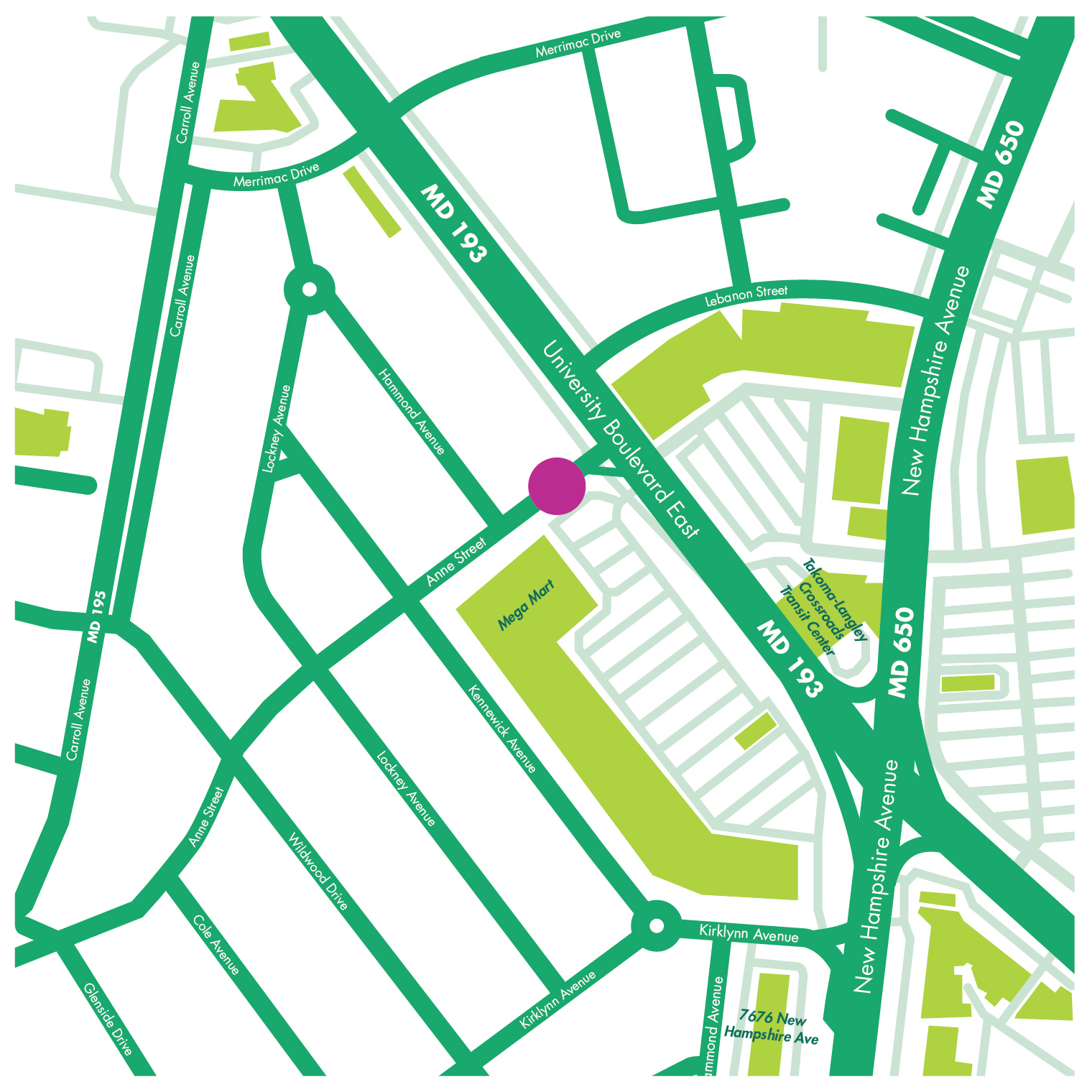 Directions & Parking
Crossroads Farmers Market is located on Anne St. at University Blvd. East in Takoma Park, MD, one block west of New Hampshire Ave. (next to Mega Mart).
Crossroads Farmers Market is easily accessible by bus. Drivers are encouraged to park in the adjacent residential neighborhood on Anne, Hammond, Kennewick, or Lockney Aves., or along University Blvd. Mega Mart parking is only for those also doing business in the shopping center (otherwise they may tow!).
Sign up for text!
For market news updates in English, text 'market' to (833) 506-0284. Updates include weekly market specials, promotions, and seasonal events.
¡Inscribirse para recibir mensajes de texto!
Para español, mande 'mercado' al (833) 506-0284. Los mensajes incluyen promociones del mercado semanales y eventos.
Healthy Food For All
Crossroads Farmers Market in Takoma Park, Maryland, is a lively community gathering space for people of all backgrounds and incomes, where families, foodies, neighbors, gardeners, live-music fans, and coffee lovers meet every Wednesday afternoon to eat lunch and stock up on fresh ingredients for the week ahead. This producers-only farmers market features a range of vendors selling fresh fruits, vegetables, eggs, honey, coffee, flowers and plants, Central American herbs like chipilín, and tasty prepared foods, as well as food demos and tastings, kids' activities, live music, free health screenings, and other seasonal events. On average, produce travels just 60 miles from area farms to our market, and our vendors collectively cultivate 368 agricultural acres of fresh food.
Crossroads Farmers Market was founded in 2007 to make fresh, healthy food more affordable and more accessible to residents of the Takoma/Langley Crossroads community. To help increase access to fresh fruits and vegetables, we gladly accept all federal nutrition benefits: Supplemental Nutrition Assistance Program (SNAP, formerly known as food stamps); Women, Infants, and Children Fruit and Vegetable Checks (WIC FVC); Senior/WIC FMNP (Farmers Market Nutrition Program checks); and DC WIC. Not only was Crossroads Farmers Market the first farmers market in Maryland to accept these benefits, but also it was the first farmers market in the country to launch a "double dollar" incentive program to match them.
Through our innovative Fresh Checks program, eligible shoppers can get up to $50 in FREE fruits and vegetables every week, enabling them to stretch their buying power to bring home more fresh, healthy food while at the same time supporting local farmers and vendors. Here's how it works: SNAP shoppers can swipe their Independence Card at our Market Information Tent's EBT machine, and we'll match the amount spent up to $50 every week. Shoppers paying with WIC or Senior FMNP benefits can redeem their FMNP vouchers directly with the farmers, then get a matched amount in Fresh Checks to buy more healthy food.
Interested in Becoming a Vendor?
Crossroads Farmers Market invites regional farms and food makers to apply to be part of the market. The 2023 season vendor lineup is set. The 2024 season of Crossroads Farmers Market will open on Wednesday, April 24, 10:30am to 2:30pm, and run weekly through November 20. Check back here for application information in early 2024.
Crossroads' Multi-Farm CSA
Members of our Multi-Farm CSA not only receive delicious, locally grown fruits and vegetables from Crossroads Farmers Market vendors all through summer and fall, but also they become an essential part of our nonprofit's work to build a healthier, more inclusive food system in Maryland's Takoma/Langley Crossroads community. Installment plans and SNAP accepted! Check out our CSA FAQ, or contact CSA Coordinator Liz Whitehurst at lwhitehurst@crossroadscommunityfoodnetwork.org.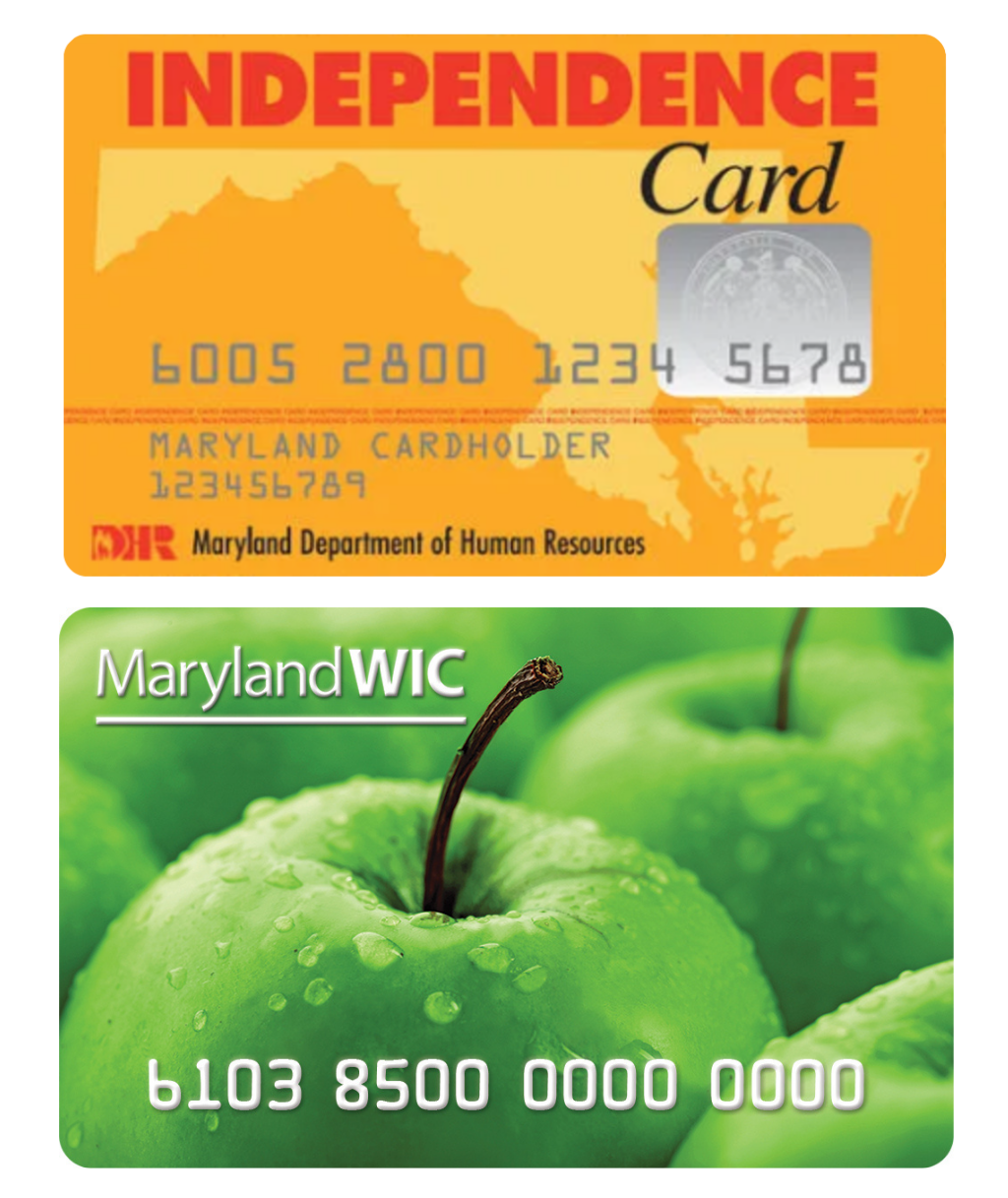 We gladly accept and double SNAP/EBT & WIC, up to $50 every week!
¡Con gusto aceptamos y duplicamos SNAP/EBT y WIC, hasta $50 por semana!