Crossroads Farmers Market
Wednesdays, 11am-3pm
April thru November
Rain or shine!
2020 Season opens on April 15!
Wednesdays, 11am-3pm
April 15 – November 25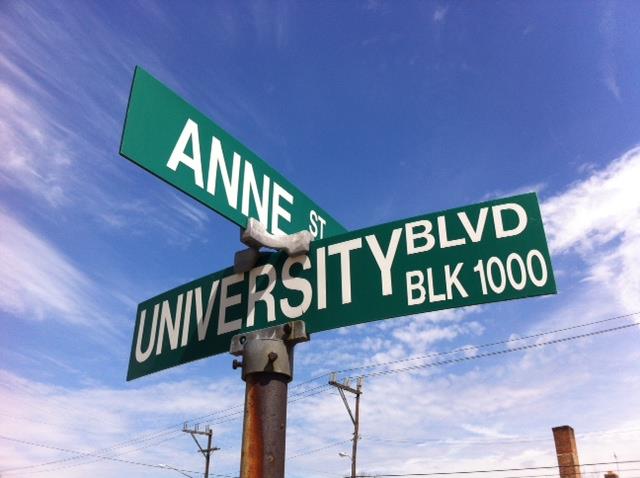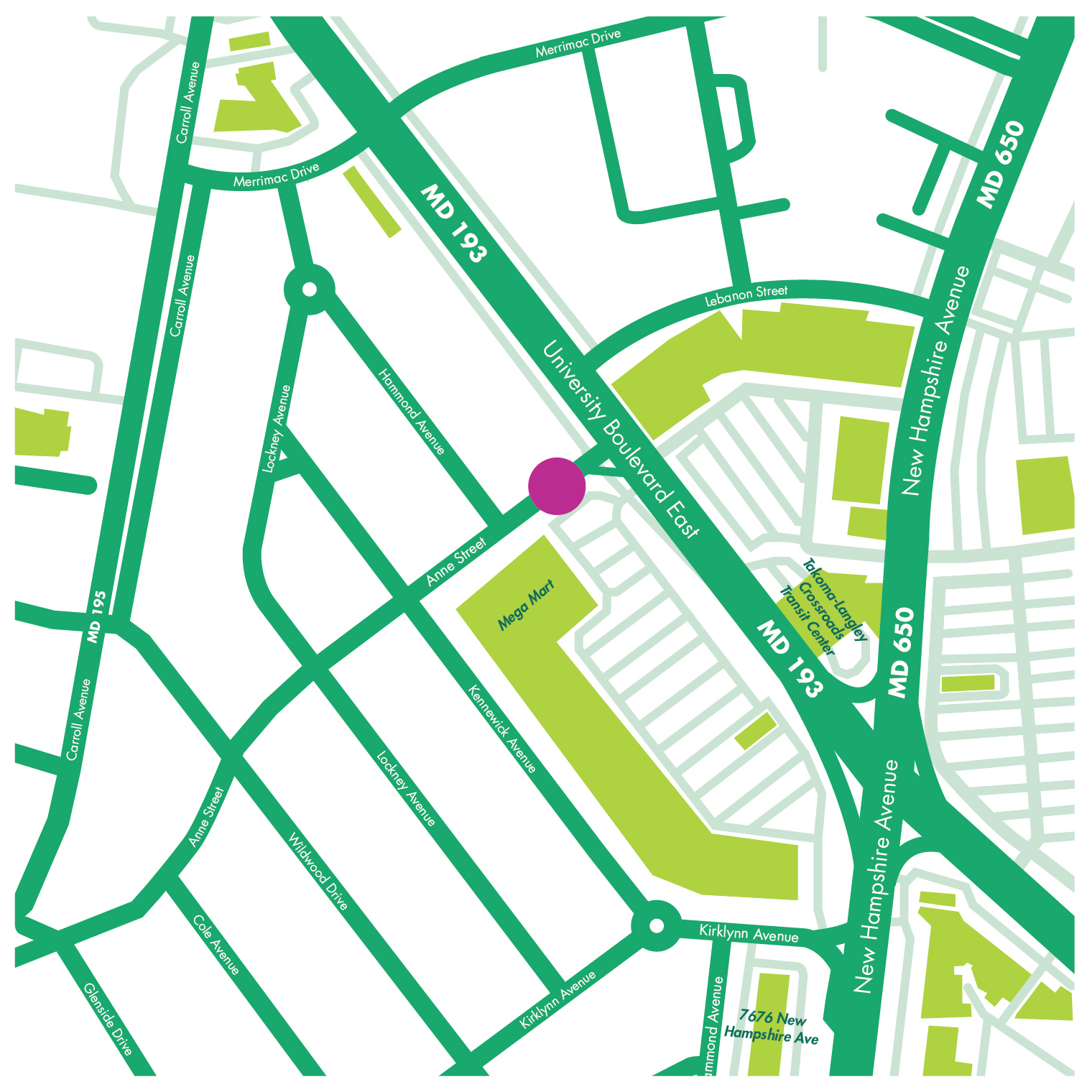 Crossroads Farmers Market is located on Anne St. at University Blvd. East in Takoma Park, MD, one block west of New Hampshire Ave. (next to Mega Mart).
Crossroads Farmers Market is easily accessible by bus. Drivers are encouraged to park in the adjacent residential neighborhood on Anne, Hammond, Kennewick, or Lockney Aves., or along University Blvd. Mega Mart parking is only for those also doing business in the shopping center (otherwise they may tow!).
Sign up for Text!
You can now receive updates from Crossroads Farmers Market through text! For updates in English, text 'market' to (833) 506-0284. Updates include weekly market specials, promotions, and seasonal events.Updates include info weekly market specials, promotions, and seasonal events.
UPDATE

:
We're keeping a close watch on the latest news about the novel coronavirus (Covid-19) outbreak, and doing our best to remain agile in the management of Crossroads' programming in a rapidly changing landscape. Please be assured that we are working as always to prioritize safety at the market, the community kitchen, and all our programming spaces. Read more

here.
Crossroads Farmers Market has been an essential food resource for community members since 2007. We opened as scheduled on Wednesday, April 15, 2020, and plan to stay open for as long as possible. We are also committed to helping to keep our community safe, so if we are instructed to close by a local health authority due to concerns about public health, we will comply. If that should happen, we may not have much advance notice, but we will try to let you know as soon as possible. We will also be posting any changes to market schedules, including closures, on Facebook. If you are unsure if the market is open, we recommend you check our Facebook page.
Healthy Food For All
Crossroads Farmers Market in Takoma Park, Maryland, is a lively community gathering space for people of all backgrounds and incomes, where families, foodies, neighbors, gardeners, live-music fans, and coffee lovers meet every Wednesday afternoon to eat lunch and stock up on fresh ingredients for the week ahead. This producers-only farmers market features a range of vendors selling fresh fruits, vegetables, eggs, honey, coffee, flowers and plants, Central American herbs like chipilín, and tasty prepared foods, as well as food demos and tastings, kids' activities, live music, free health screenings, and other seasonal events like our annual Halloween Spooktacular and pre-Thanksgiving Fun Before the Feast. On average, produce travels just 72 miles from area farms to our market, and our vendors collectively cultivate 622 agricultural acres of fresh food.

Crossroads Farmers Market was founded in 2007 to make fresh, healthy food more affordable and more accessible to residents of the Takoma/Langley Crossroads community. To help increase access to fresh fruits and vegetables, we gladly accept all federal nutrition benefits: Supplemental Nutrition Assistance Program (SNAP, formerly known as food stamps); Women, Infants, and Children Fruit and Vegetable Checks (WIC FVC); Senior/WIC FMNP (Farmers Market Nutrition Program checks); and DC WIC. Not only was Crossroads Farmers Market the first farmers market in Maryland to accept these benefits, but also it was the first farmers market in the country to launch a "double dollar" incentive program to match them.
Through our innovative Fresh Checks program, eligible shoppers can get up to $20 in FREE fruits and vegetables every week, enabling them to stretch their buying power to bring home more fresh, healthy food while at the same time supporting local farmers and vendors. Here's how it works: SNAP shoppers can swipe their Independence Card at our Market Information Tent's EBT machine, and we'll match the amount spent up to $20 every week. WIC and senior shoppers can redeem their FVC and FMNP vouchers directly with the farmers, then get a matched amount (up to $20 every week) in Fresh Checks to buy more healthy food.
Crossroads' Multi-Farm CSA
Signups for our 2020 season are closed! Members of our Multi-Farm CSA not only receive delicious, locally grown fruits and vegetables from Crossroads Farmers Market vendors all through summer and fall, but also they become an essential part of our nonprofit's work to build a healthier, more inclusive food system in Maryland's Takoma/Langley Crossroads community. Installment plans and SNAP accepted! Check out our CSA FAQ, or contact CSA Coordinator Liz Whitehurst at lwhitehurst@crossroadscommunityfoodnetwork.org.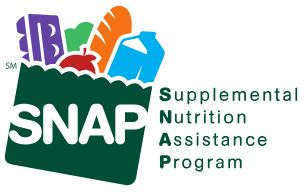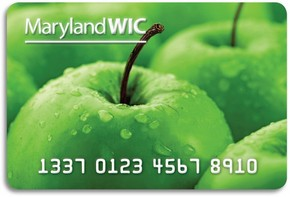 We gladly accept and double SNAP/EBT & WIC—up to $20 every week!
Con gusto aceptamos y duplicamos SNAP/EBT y WIC—¡hasta $20 por semana!
¡Regístrate para recibir mensajes de texto!
¡Ahora puede recibir actualizaciones de Crossroads Farmers Market a través de mensajes de texto! Para español, mande 'mercado' al mismo numero. Las actualizaciones incluyen especiales de mercado semanales, promociones y eventos.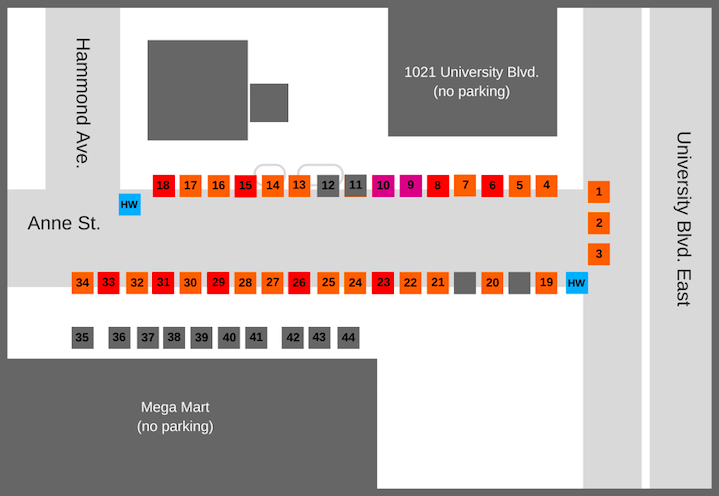 23 (Empty)
24, 25 Jalapeño Mexican Grill
26 (Empty, El Carreton returning soon!)
29 (Empty, Artemiya returning soon!)
31 (Empty)
33 (Empty)
35 Crossroads kids' booth (Returning soon!)
36-41 Community Partner booths (Returning soon!)
42-44 Community lunch tables (Returning soon!)