Farm Visits
Montoya's Farm
The day before our farm visit to Montoya's Farm, Jose called me and asked, "Que le gusta comer?" — What do you like to eat? He knew that I didn't eat meat and wanted to make sure that he had something to share with all of us. The next day, my colleague, Lauren, my dog, Pepa, and I headed just over two hours south to the Northern Neck of Virginia, driving across the Potomac River to get to Montoya's Farm. We met another colleague, Flor, and her family outside Jose's home, where he was waiting for us. He received us with a smile, with his two dogs by his side and a handful of chickens feeding from the earth. As soon as we got there, Jose wanted to share everything with us and immediately asked, 'que quieren ver?,' what do you want to see? 
After letting Pepa run around at top speed trying to catch the chickens (unsuccessfully!) for 15 minutes, we walked over to the greenhouse behind his home. Jose used an iron, wood-fire stove to heat the greenhouse and keep it at a warm 75 degrees for all of the starts. He pointed to dozens of flats filled with growing peppers, herbs, kale, tomatoes, and squash and to his seeding station, where he'd been sewing the trays of seeds for the past month. Flor pointed to a hardy plant growing in a container that was a new one on the farm — a genetic mix of oregano and mint. Its large, mint-like leaves immediately cooled my senses and brought me to the beach and simultaneously to my kitchen to explore the culinary depths of this herb. Jose had several buckets filled with this plant and generously offered each of us to take one home.
Leaving the greenhouse, he showed us where he had trialed passion fruit last year, with much success. Beside the greenhouse and nearly the same length, Jose had constructed a space for the passionfruit to vine on top of and to harvest from underneath the netting. Although the plants looked stalky and nearly lifeless, he broke off a small piece from the bottom of the plant and showed the green interior of the branch, indicating its perennial life. He hopes to have passionfruit to bring to market in July and August. Passionfruit, or granadilla as it's also known, grows like a viney weed in much of El Salvador, where Jose is from, and throughout Central America, and it is a joy to have it here in the summertime! 
Before Flor and her family left for home, Jose had one more job for us — to find all the chicken eggs for the day. We each searched around the coup to find all of the eggs. Jose told me that there's usually a few more under one of the [brooding] chickens, and upon reaching my hand in there and seeing the chicken squawk and try to peck me, I turned around and saw Jose in a bout of laughter. Ultimately, Flor's daughter was able to squeeze in there and gather the remaining ten or so eggs!
After sharing a homemade vegetable soup with Jose, we drove over to the farm, where he will transplant the seedlings and tend the plants as they grow. This is the second year that Jose has been renting and working with this land and he has about 10 acres in production. He's had to jump around to a few different spaces over the past decade due to issues with land, water, or racist landowners and he hopes to be able to continue to work this land for at least a few more years. At this time in early March, he showed us the rows of spring onions and strawberries he'd already planted and pointed to the remaining land that he will farm throughout the coming growing season. Jose shared that he works predominantly alone but will hire a few returning farm workers throughout the season to help him out with the larger harvests. Together, we admired his new John Deere tractor and farm equipment, and to my surprise, he let us get a taste of his field prep — he showed me how to drive the tractor with the field tilling attachment and drive it by myself! (Note to reader:I had never driven a tractor before!)
After finishing our work in the field, we hopped into the back of Jose's pickup truck and headed back to our car. We followed him back to his home, and he made sure to send us off with a mint-oregano plant and about four dozen fresh eggs. What a day!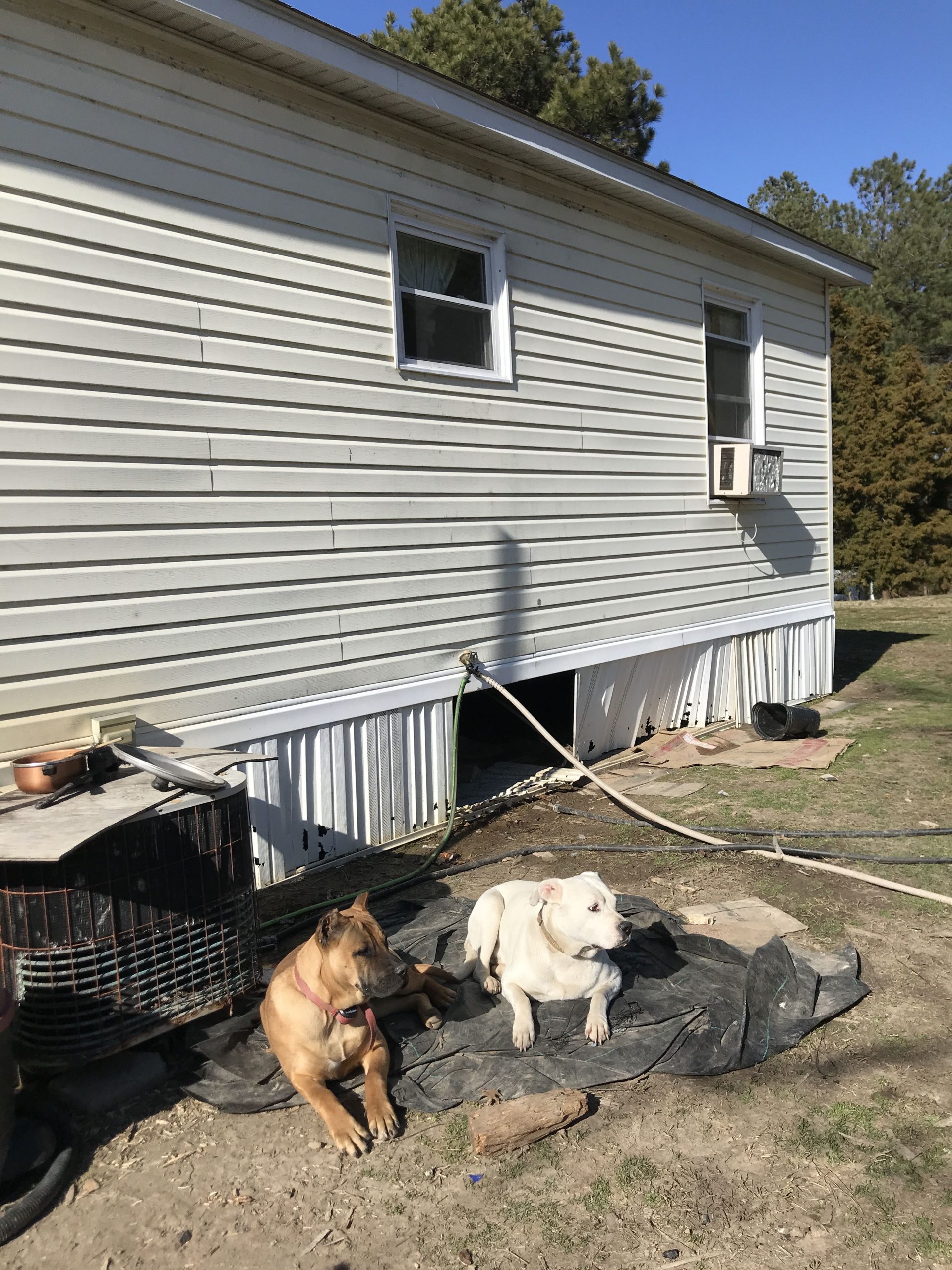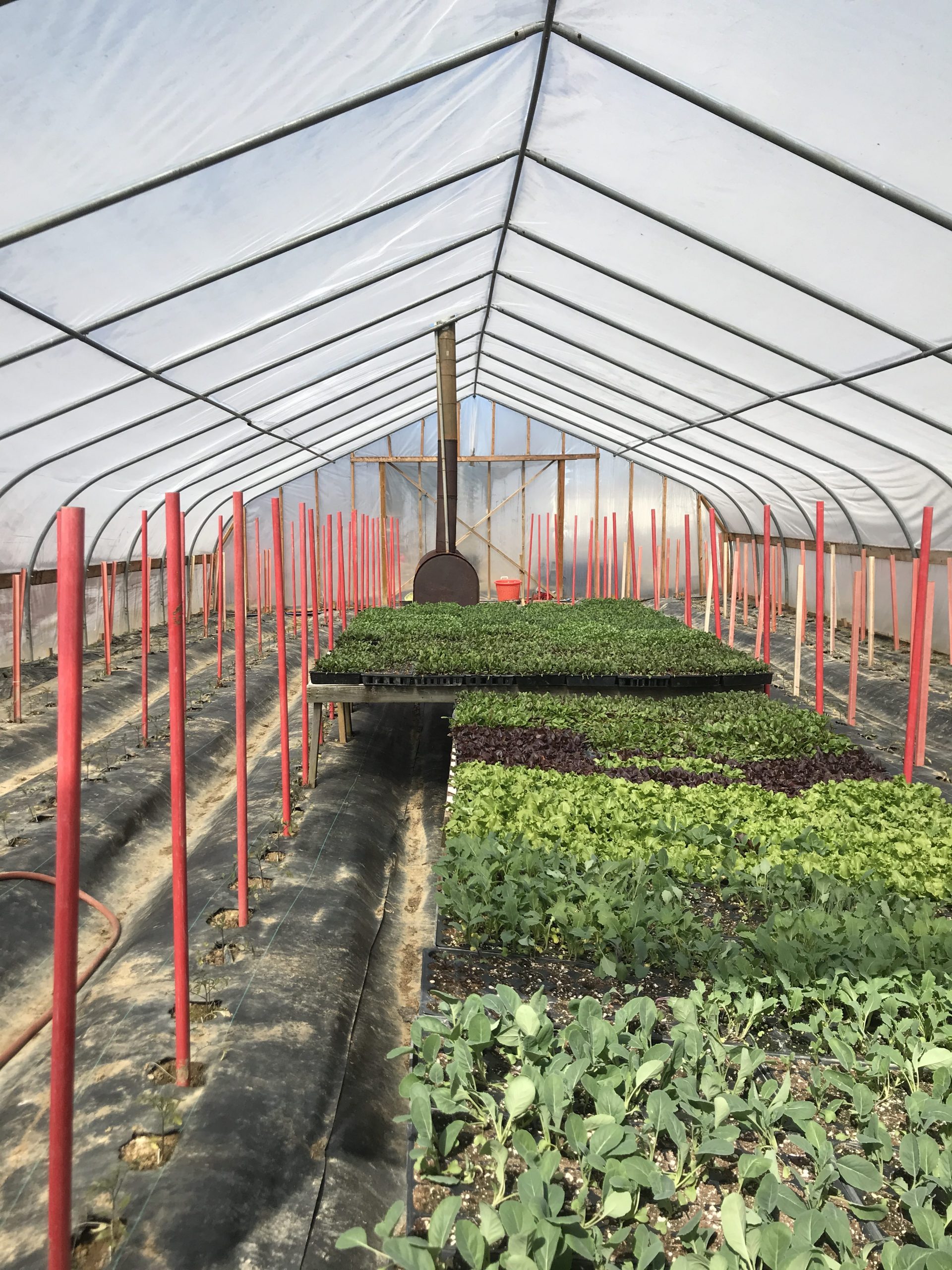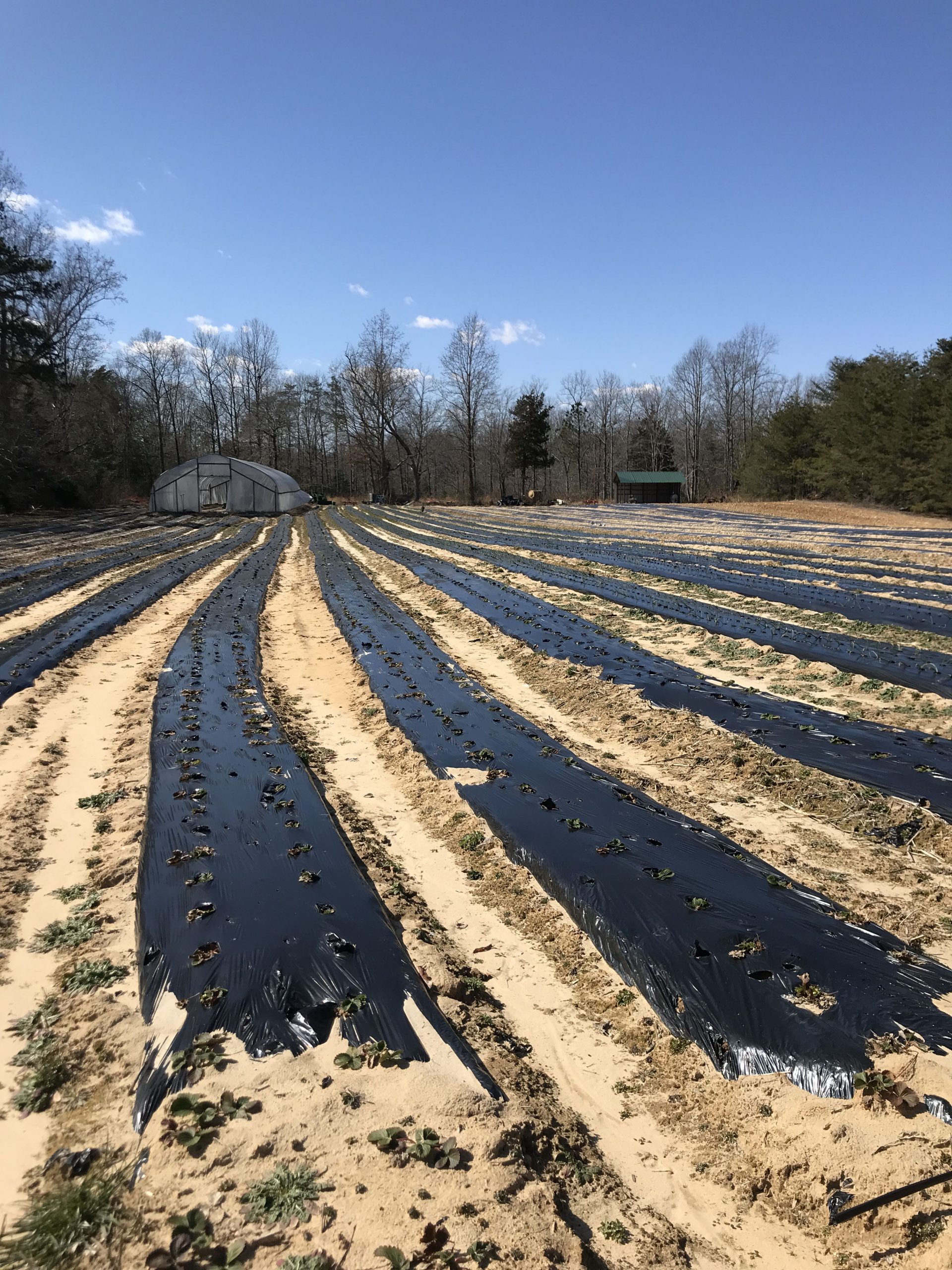 Visiting Montoya's Farm provided the opportunity to get to know Jose as a farmer and a friend. He appreciates the quiet and solitude of where he lives, and his warm yet playful demeanor made us feel welcome the moment we entered his space. We hope to be back in August when the passionfruit is fruiting, and the fields are full!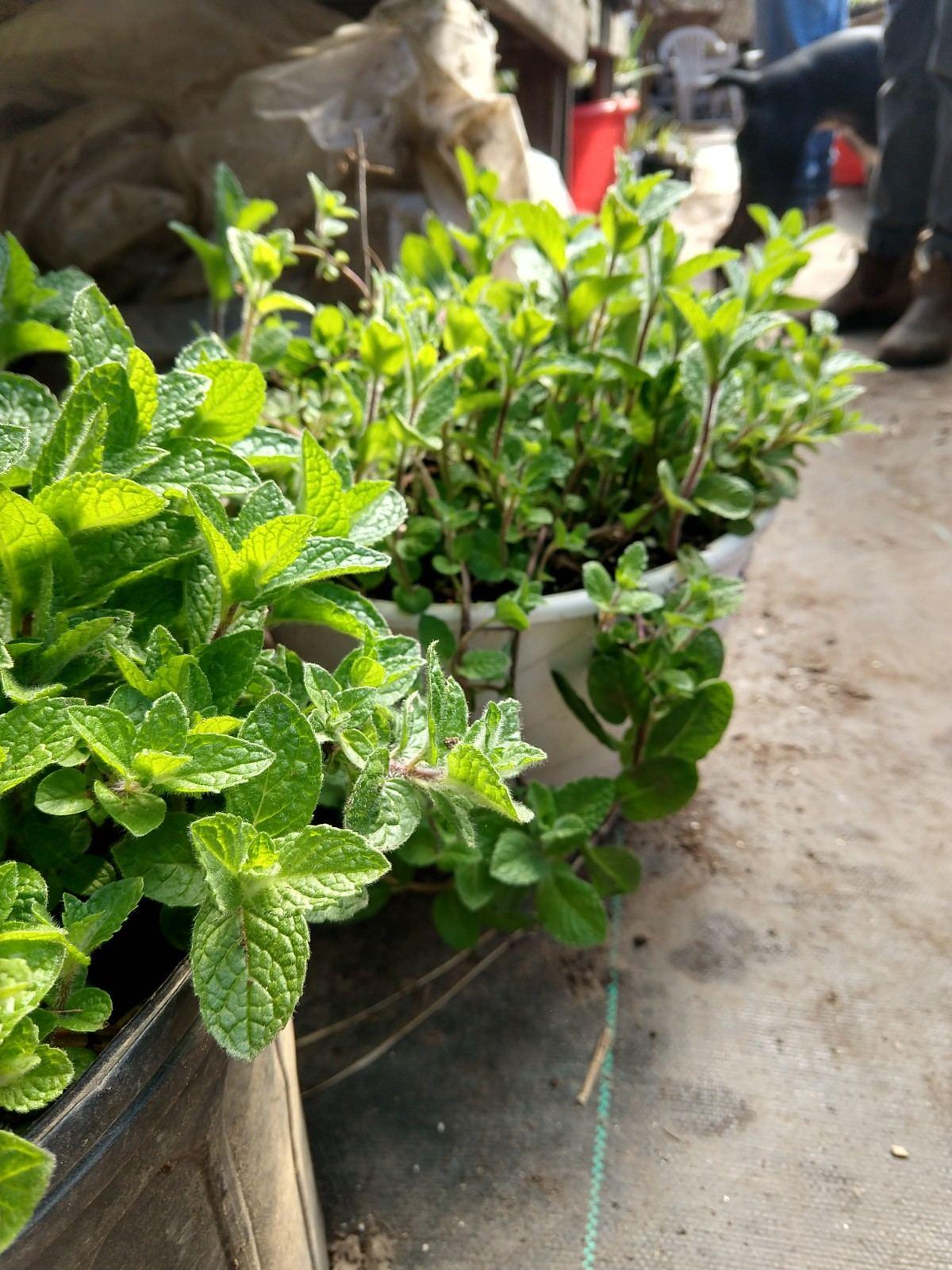 (from top of page-clockwise): farm dogs; inside the greenhouse; planted rows of strawberries and onions;  Lauren driving the tractor; Jose teaching Sara how to drive tractor; mint-oregano plant