Farm Visits
Potomac Vegetable Farms
As the 2022 season wound down, the Crossroads Farmers Market team visited vendor Potomac Vegetable Farms' East in Vienna, one of their two farm locations in Northern Virginia. PVF East is not only one of the closest farms to Crossroads — only about an hour west — it's also an unusual setting for a farm. When driving there, it's a surprise to navigate lots of construction on Route 7 and then suddenly find yourself at a production farm tucked into a suburban neighborhood. Though the area was primarily agricultural only about 50 years ago, it's certainly the last farm of its kind in Fairfax. PVF also has another larger farm farther west in Purcellville that is closer to 100 acres, though most of it is not actively farmed. Between the two locations, PVF runs a 600-member CSA, sells at seven markets, and operates two roadside stands that stock produce, eggs, honey, and other goods from local farms.
We arrived at the Vienna farm around 10am, on another unseasonably warm November day, and were greeted by Stephen Rose, grandson of the farm's founder, Hui Newcomb, as well as Stephen's daughter and Michael Lipsky, a longtime friend of the farm and a former Crossroads Community Food Network board member. They explained some of the history of PVF and the Vienna farm specifically. Though the land had been farmed by the Newcombs for decades, 10 years ago PVF shifted its focus. There was a collective desire to value the land over making money and to build an intentional community. The team brought in soil and compost and rebuilt the farm, utilizing organic growing methods that prioritized soil health. 
At PVF, the goal is always to cover the soil. Bare soil leads to erosion and loss of nutrients and gives weeds room to grow without competition. As Michael and Stephen explained, when you're not relying on herbicides and pesticides, you have to find a way to deal with the weeds. Cover cropping is a great way to do this; they used a bed of hakurei turnips as an example. Though hakurei turnips are sold at markets — and are delicious (we tried them) — in this case, they're used as a cover crop to add nitrogen to the soil and suppress weeds over the winter. Another great way to cover the soil is with organic mulches like dry leaves, straw, or biodegradable plastic.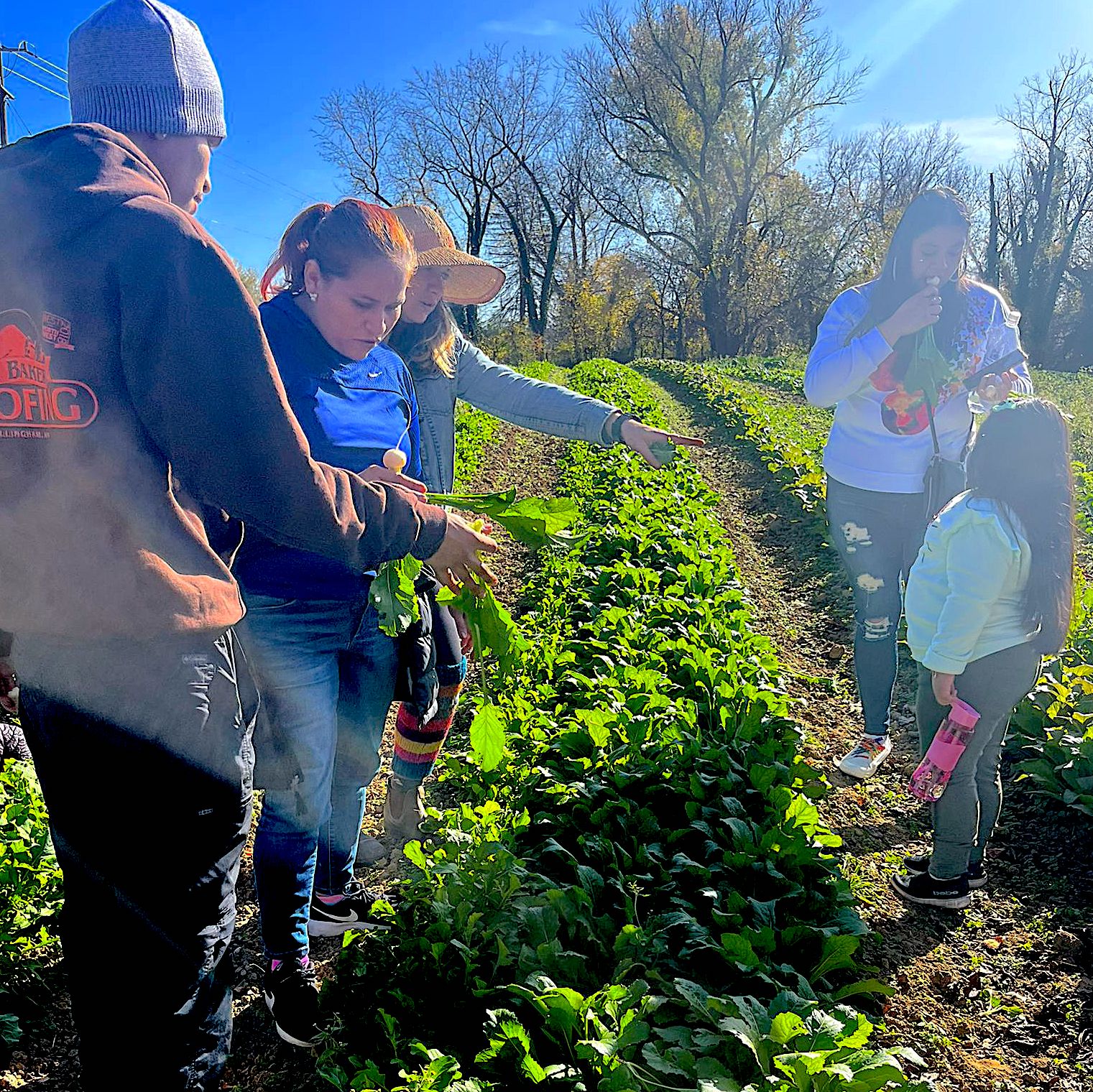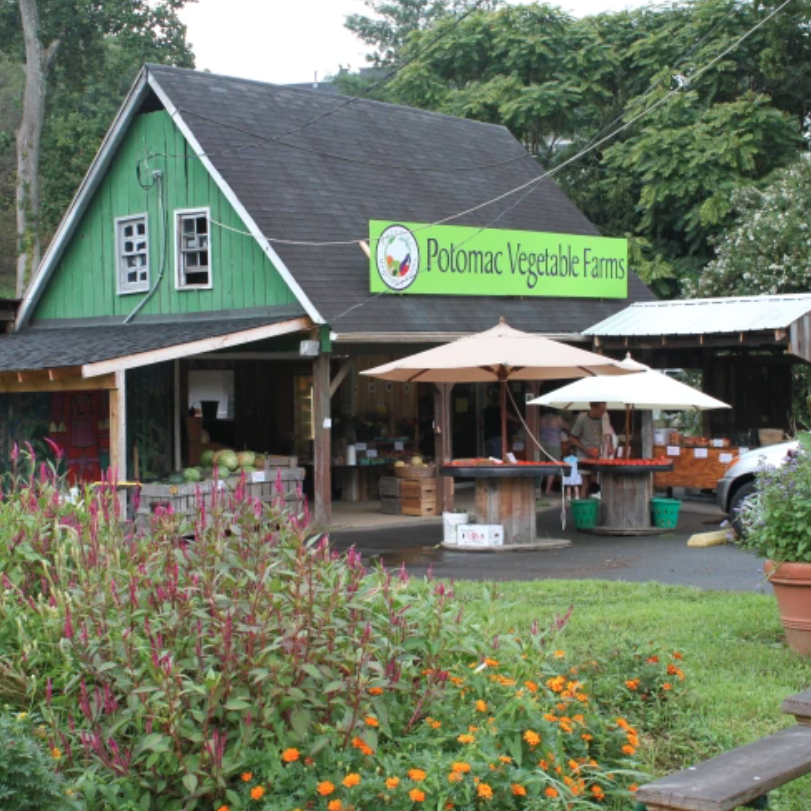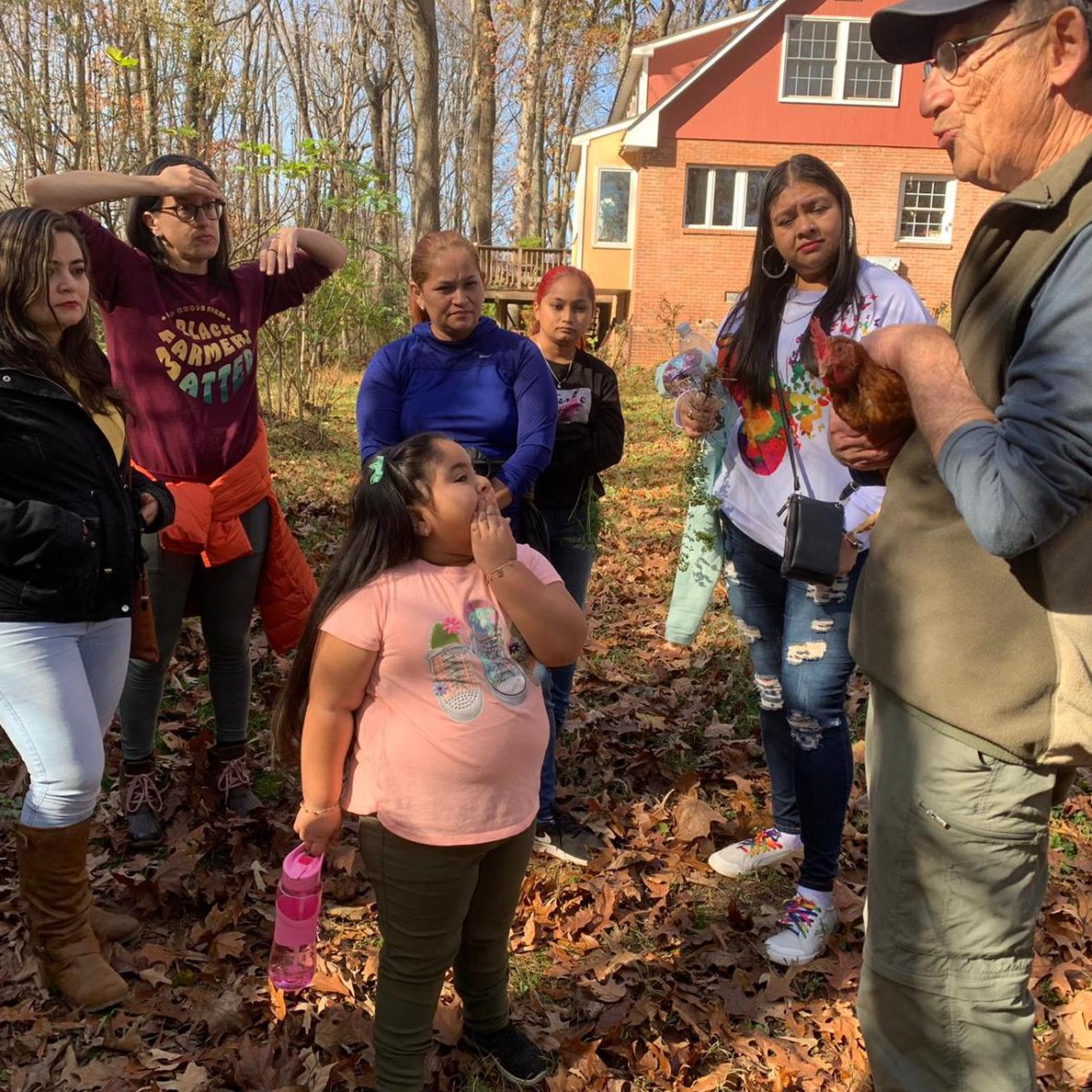 Though PVF focuses so intensely on soil health and uses organic methods, they are not technically USDA certified. As Stephen explained, the USDA's guidelines have become increasingly rigid and don't allow biodegradable plastic, for example. At the scale at which PVF is growing, both in Vienna on about five acres and in Purcellville on closer to 25, the USDA Organic Certification was too much of a lift. 
We ended our tour at the chicken run, which neighbored the pig pens, which are primarily kept as a learning tool for children on school tours. A few of our Community Ambassadors even took home chickens either to keep or slaughter for dinner! Overall, it was a fun and educational tour, just one hour from the market!