Join us on Sunday, May 21, 2023, for a day of delicious hyper-local food and community fun as the talented foodpreneurs of the TPSS Community Kitchen pop up along Laurel Avenue.
Enjoy an incredible variety of sweet and savory eats and drinks from 15+ food businesses based in Takoma Park, including empanadas, Detroit-style pizza, burritos, tacos, pupusas, Vietnamese noodles and bánh mì, mac-n-cheese, nut butters and healthy nut snacks, mushroom jerky and soufflés, herb-infused teas, locally roasted Guatemalan coffee, sea-moss infused waters, baked goods and vegan treats, artisanal chocolate and cotton candy, and ice cream sammies.
About Crossroads' TPSS Community Kitchen:
Crossroads provides affordable kitchen space and free, bilingual business support to equip food entrepreneurs with the skills and resources they need to succeed. For more information, visit TPSS Community Kitchen and Microenterprise Development Program.
Come taste the world at the 2nd Annual Crossroads Community Food Fair!
What: The 2nd Annual Crossroads Community Food Fair!
When: Sunday, May 21, 2023, 10am-3pm
Where: Laurel Ave. @ Carroll Ave.
Takoma Park MD 20912
(opposite the Takoma Streetery)
Rain or shine!

Meet these hyper-local food and drink makers!

Cookie YAY is a Daddy and daughter all-natural, small-batch baked goods company dedicated to funding the development of young entrepreneurs. The idea was born when an 11-year-old daughter asked her father to help her create a cookie company during the height of the pandemic. Dad, wanting his daughters to develop entrepreneurial skills, went to task. His position as a clinical exercise physiologist took a back seat to the development of a legacy business. Daughter was able to solve the problem of creating delicious-tasting treats for someone with an egg allergy.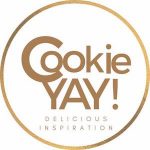 Alcoba Coffee
I am an agronomist turned urban farmer and herbalist, born in Guatemala and living in Maryland for the past 35 years. Alcoba Coffee is a family business; the coffee beans come from the Jalapa Mountain Range in Guatemala where my brother, Donaldo, farms the land made up of fertile, volcanic soil. He then ships the beans to the US where I peel and roast them. Our coffee is available in medium, dark, and mixed roasts.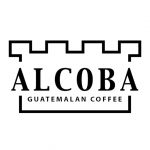 Muối Tiêu
, which means "salt" and "pepper" in Vietnamese, is a food truck in Takoma Park, MD. Like their name, their philosophy is simple—they prepare classic, savory Vietnamese dishes (with some fun twists), including meat/seafood and vegetarian/vegan versions of Vietnamese staples like fresh rice paper rolls, 
gối
  (an herby, flavorful salad), and 
bánh mì 
sandwiches. Muối Tiêu is Vietnamese-owned, woman-owned, and family-run. Follow them on 
Instagram
 to see where they'll pop up next!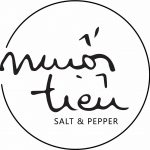 After a year of exploration around the US, traveling the world, and spending time with family during the global pandemic, I realized the most valuable possessions were intangible. Ultimately this enhanced perspective led to the birth of Zion Roar in 2020. The hallmark offering of Zion Roar is a line of sea moss waters. These delicious drinks combine extremely high nutrient profiles with instantly craveable flavors!
Zion Roar's customers have driven all the way from Virginia Beach, VA, to get their hands on these amazing beverages. Local folks can find them at the TPSS Co-op in Takoma Park. Zion Roar is more than a beverage company, it exists to be a sound to help wake people up to take their temples (bodies) seriously.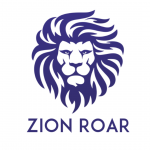 At Spun Cotton Candy Art, we have vivid childhood memories of sugary pink clouds floating on white paper cones. Whether at Coney Island or the "Happiest Place on Earth," cotton candy was the greatest treat of all — a rare confection, magical and oh-so-sweet smelling! Our team of talented Cotton Candy Artists has reimagined those beautiful "clouds." Today, they bring joy to events throughout the country by delighting guests and spinning our signature jumbo cones, animals, and other fun shapes in cotton candy form.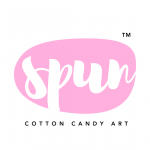 Little Bites is a small catering company that offers a limited selection of Peruvian appetizers and desserts, as well as some Mexican dishes for private and corporate events in the DMV area. I take care of every detail of my products, I prepare everything by myself and strive every day to offer the best of myself in a professional way. Providing a personalized service that meets all the expectations and demands of my customers is my goal.

POWERUP herbal infusions was born out of a desire to help people live longer, healthier lives. With over 40 years of combined healthcare experience, we saw first-hand the cost and burden that chronic illness had on people and the healthcare system. Our infusions are rich and bold in flavor and formulated to enhance overall health and wellness using natural and organic ingredients. Our products provide support for heart and vascular health, promote healthy blood pressure levels, increase energy production, boost the immune system, and have powerful anti-oxidative capabilities. Invest in your health today as prevention is better and cheaper than cure!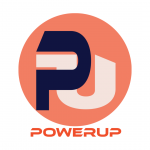 A-Butter is an almond butter business that started in Boston in December 2019. The company's mission is to create uniquely flavored almond butters without palm oil. There are four main flavors (Original, Maple, Honey, and Apple Cinnamon), along with seasonal favorites like pumpkin spice and gingerbread.
Owner Aaron Spencer now lives in Silver Spring, and has an unyielding passion for food access for all communities. His diet has been been plant-based since 2018, and enjoys how it has positively impacted his life.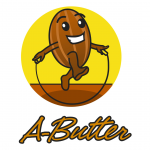 ButterQueen Bakery is a mobile black-owned bakery specializing in Southern homestyle pound cakes and treats, including gluten-free and vegan pound cakes. Owner Shai Sumpter is a self-taught baker from Southern Virginia with more than 21 years of experience making her loved cakes and treats. She had no idea her childhood moments baking with her grandma would one day turn into a successful business.
Shai started out using the recipes grandma taught her, then she began creating her own flavor profiles and bringing the pound cakes to work events and celebrations with friends. ButterQueen Bakery can be found at various pop-ups and farmers markets throughout the DMV, including Crossroads Farmers Market.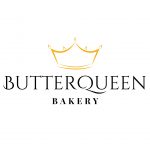 Originally from Guatemala, I have been making food from home in this country for many years. My restaurant, El Sol, used to be in Silver Spring, and now I run the same operation out of a food truck. I have also sold my pupusas and other dishes and fresh fruit drinks for more than a decade at Crossroads Farmers Market.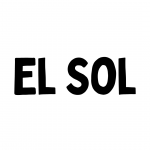 A native Washingtonian, I am a local chocolatier with a passion for cacao, creativity, beauty, health, mindfulness, food security, and community. My passion for culinary arts grew from watching my parents cook foods from around the world. That passion was fostered during culinary arts school in Hawaii, and then my imagination was ignited with visions of growing cacao, owning a chocolate shop, and crafting artistic pieces from cacao.
Bèl Botanica was formed out of my own unique relationship to food and sugar and my love of cacao. My motivation comes from my desire to learn, reach goals, realize my vision, and learn more about my Ghanaian heritage through the magic of cacao.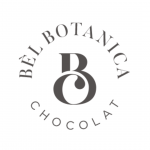 Believe N Bread
We started with a dream, savings, and trust with our first tasting at Georgetown University in 2017. We specialize in organic and vegan savory/sweet quick breads, cookie bites, and pies. You can find our quick bread slices and cookie bites at the TPSS Co-op, Crossroads Farmers Market, NOMA Farmers Market, and Farmers Market SW. You can also order through our website and specify the type of sugar, nuts, and flour you prefer.
Being an entrepreneur has been extremely rewarding, with lessons always to be learned. We have met some fantastic people along the way and look forward to the future!